I love showing people these
Posted 11-30-2010 at 09:57 AM by
malform
Ok, one more blog for me... Because I found that I like showing people this stuff. lol
Pic of the x-ray of my arm, 2 weeks after surgery (its been 3 weeks at the time of this post), the small plate and 6 screws are plainly visible.
Shortly after the x-ray was taken, the doctor removed my splint, and I am splint/cast free for the remaining 4 weeks of bone healing time. This is what my arm looked like when the splint was removed.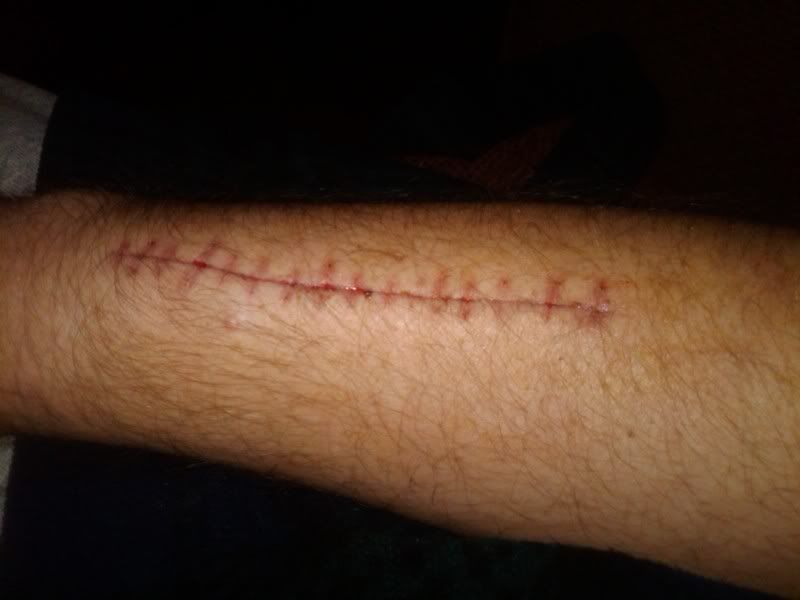 That was all last week, so really the bone wont be 100% healed for another 3 weeks. But in the meantime I can use my arm pretty much just like I could before I went stupid and broke the damn thing. Mobility of my wrist is somewhat limited ATM, but I notice small improvements daily.
Comments
6
Comments
Posted 11-30-2010 at 01:00 PM by

Da Ill One
Posted 11-30-2010 at 01:11 PM by

malform
Posted 12-05-2010 at 09:31 AM by

CordlessDrillSgt
Posted 12-06-2010 at 10:51 AM by

malform
Posted 12-15-2010 at 06:46 AM by

Greatheart
Posted 12-15-2010 at 10:31 AM by

malform
Recent Blog Entries by malform