yup, here's my blog.... so...... yeah.
I'm pregnant!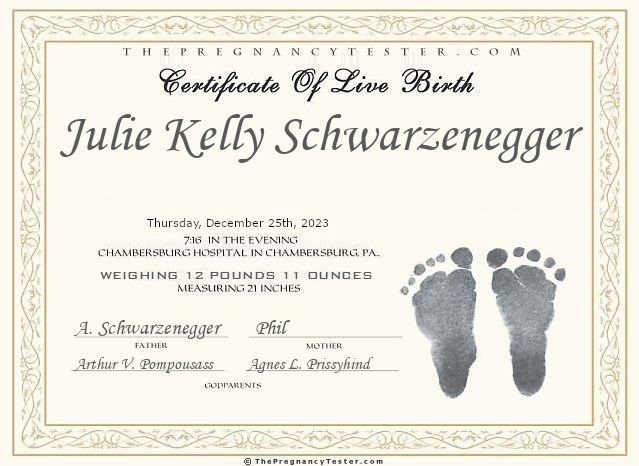 According to the internet, I am carrying the baby of Ahnold. Apparrently, I am pregnant with a 6 and 3/4 pound baby girl that will be born Christmas Day... 3 years ago.
The internet said so, it must be true.
BTW I am expecting a baby shower from you guys >:/
Are you pregnant? See for yourself!
Free Online Pregnancy Test
Comments
8
Comments
Posted 12-07-2009 at 09:32 PM by

allstarbpb
Posted 12-08-2009 at 06:47 AM by

Fuse
Posted 12-08-2009 at 10:37 AM by

fairyfeet
Posted 12-08-2009 at 04:38 PM by

Phil
Posted 12-08-2009 at 05:01 PM by

thebearsarecoming
Posted 12-08-2009 at 05:10 PM by

Phil
Posted 12-08-2009 at 07:49 PM by

Blakemartn
Posted 12-08-2009 at 07:50 PM by

Blakemartn
Recent Blog Entries by Phil