Ok, so today, I think I will talk about some mostly-unknown apps, both free. Well, actually, one is pretty well-known, but let's roll on with this.
Touch Hockey FS5 (Free)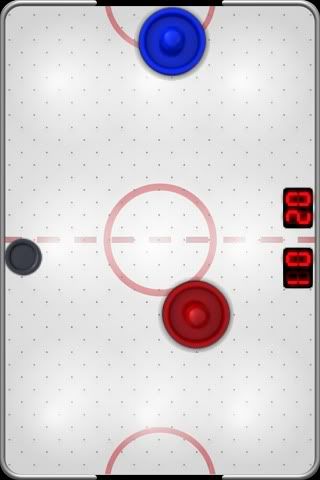 Yes, this is an air hockey game. On your iPod. This is actually a pretty fun app, which I find myself coming back to from time to time. It's very simple; you have several types of games to choose from, and after flipping through the ads (The only downside from not having the $1.99 paid version), you're ready to play. You can either play alone, with a friend on the same iPod, and with a nearby friend by a Wifi connection. You can choose the type of game you play, the points you play to, goal sizes, and more, which is surprising feature in a free version of a game. The controls seem responsive as well, and react realistically, as if you were manipulating a real air hockey table. I recommend this application, especially because it's free; you can't go wrong with free!
Price of App at Reviewing Time: Free
★★★
3/5 Stars
Dotopop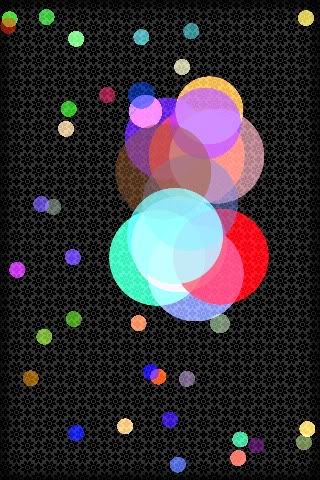 This game is widely unheard of. I mean, the idea is out there, but it really hasn't made an appearance on the iPod Touch to my knowledge, and whenever it comes in free, non-lite form, it's worth a download. There are lots of balls floating around the screen, and your goal is to get the number of balls you need to pop popped for that level. How do you pop? Tap the screen, anywhere, and the area under your finger will expand. When it touches other balls, they pop and expand too, spreading. But, after just seconds, the popped balls retract and dissapear. It's a really fun game, and I suggest you go download it now; it's free!
Price of App at Reviewing Time: Free
★★★★
4/5 Stars