Hollywood Hospital in a nutshell, and after you play this, you will agree, is that this game is like Diner Dash with minigames. The game does a pretty good job with presenting itself, no doubt about that; the environments are just as colorful and vibrant as the patients who enter. You see, the point of the game is to help every patient who comes into your hospital.
Things start out simple; two types of patients, and not much else. First, you tap the patient, and make them go see the nurse at the reception desk. After that, you make them see a doctor, who gives them a diagnosis, then finally, you perform surgery, and cure the patient. There are more steps added as you clear stages, but this is the gist of the entire game. And it works surprisingly well, and becomes pretty addicting after the first few levels.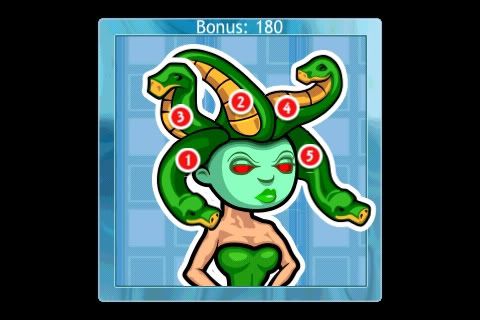 Each patient has their own minigame, which is creative, but sadly, it makes things a little boring. You see, each stage has different types of patients that have different injuries, and when you treat several in a row, it gets a little agitating, but itís bearable; some treatments even change the treatment slightly to keep you on your toes.
One last thing that must be said, are the controls. Now, since this is on the iPod Touch/iPhone/iPad platform, touch controls are obvious. But, sometimes, when trying to get bonuses by selecting multiple targets, you accidentally select something you donít want, and it can glitch sometimes, causing a patient to stop when theyíre supposed to go. It happens too often for my liking.
Overall, Hollywood Hospital is a good app, but no different than other apps; itíll keep you entertained for a couple of days, but eventually, youíll stop playing. Sure, things like Openfeint achievements, and fun Gameplay may draw you back in, but less-than-stellar music, and wonky controls will steer you away.
Price of App at Reviewing Time: $1.99
★★★
3/5 Stars